Have you ever wondered how you might set up a farm in you had unlimited financial resources?
I had the pleasure of visiting la Ferme de Quatres Temps (FQT) last week. FQT is unique in that it was started 4 years ago by a local multi-millionaire who wanted to set up an experimental farm with the aim of both showing what was possible and at the same time disrupt some of the current barriers to the development of the diversified farm model in the province of Quebec.
The farm includes both a mixed livestock component as well as an 8-acre market garden designed and managed by Jean-Martin Fortier. Jean-Martin is the co-founder of Les Jardins de la Grelinette, author of 'The Market Gardener', and all around visionary and innovator in the small-scale local organic farming movement.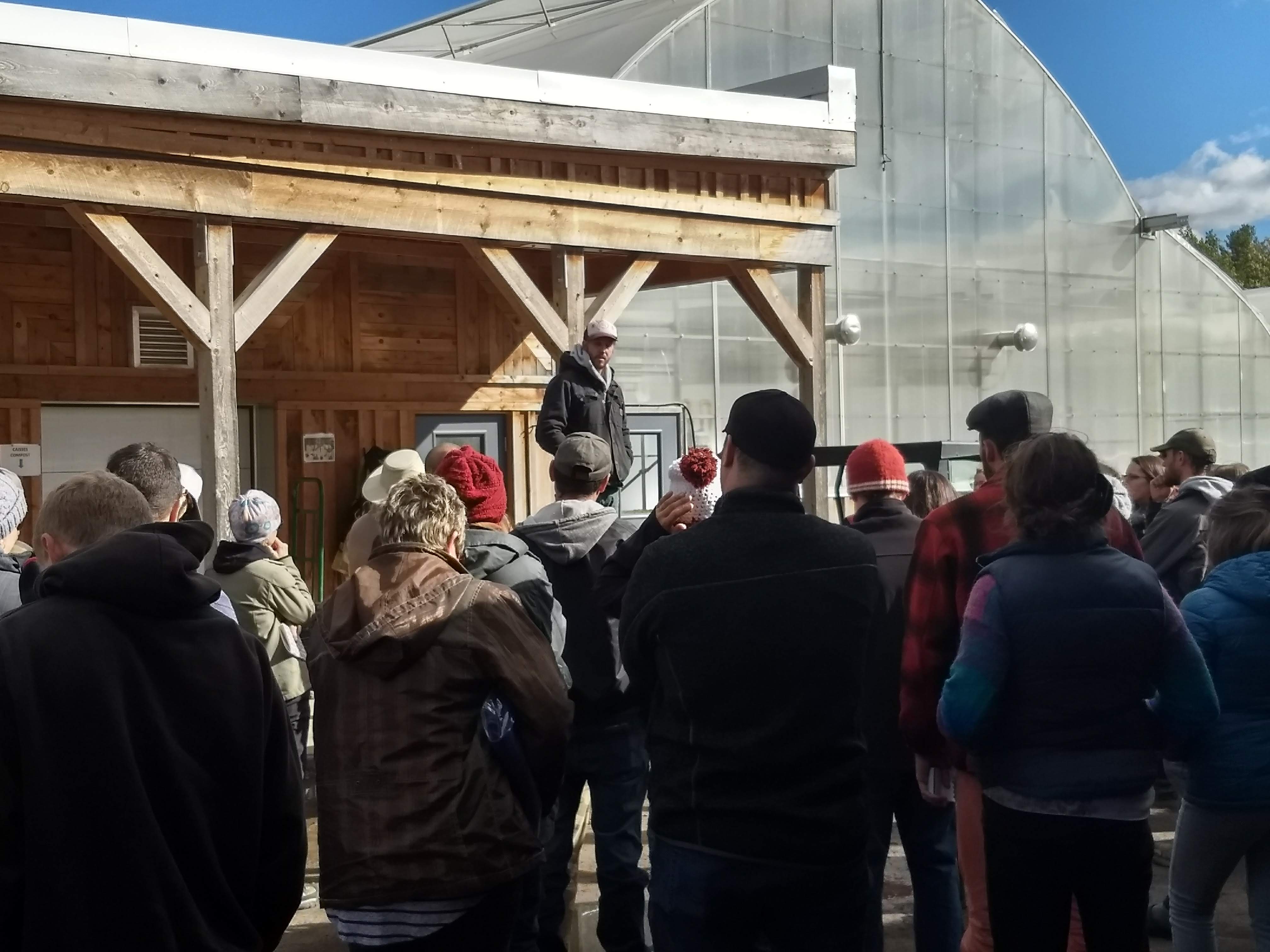 As part of their mission, the farm offers annual tours for farmers to showcase the latest innovations. Visiting Ferme aux Quatre Temps is like going to Disneyland in the sense that it's like…. wow, this is how a small scale farm would be set up if we all had unlimited access to capital! At the same time, it is intensely useful to visit FTQ and take note of approaches and principles that can be implemented even on an average budget.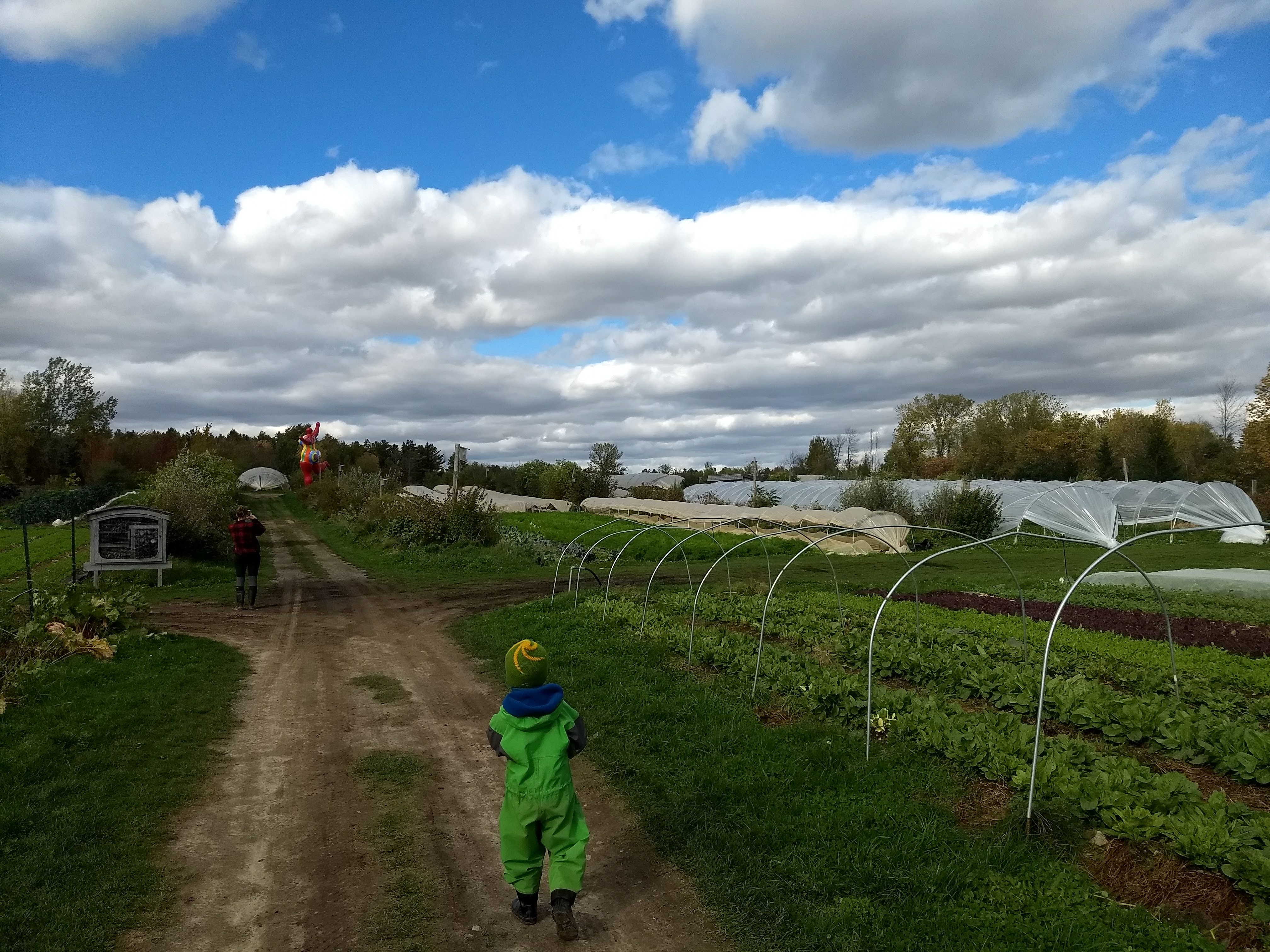 Now in their third year of commercial production, the farm grosses approximately 700 000$ with a farm crew of 12 people. The products are primarily sold via their stand at Jean-Talon market during the spring, summer, and fall as well as to about 20 restaurants throughout the entire year including in the winter months.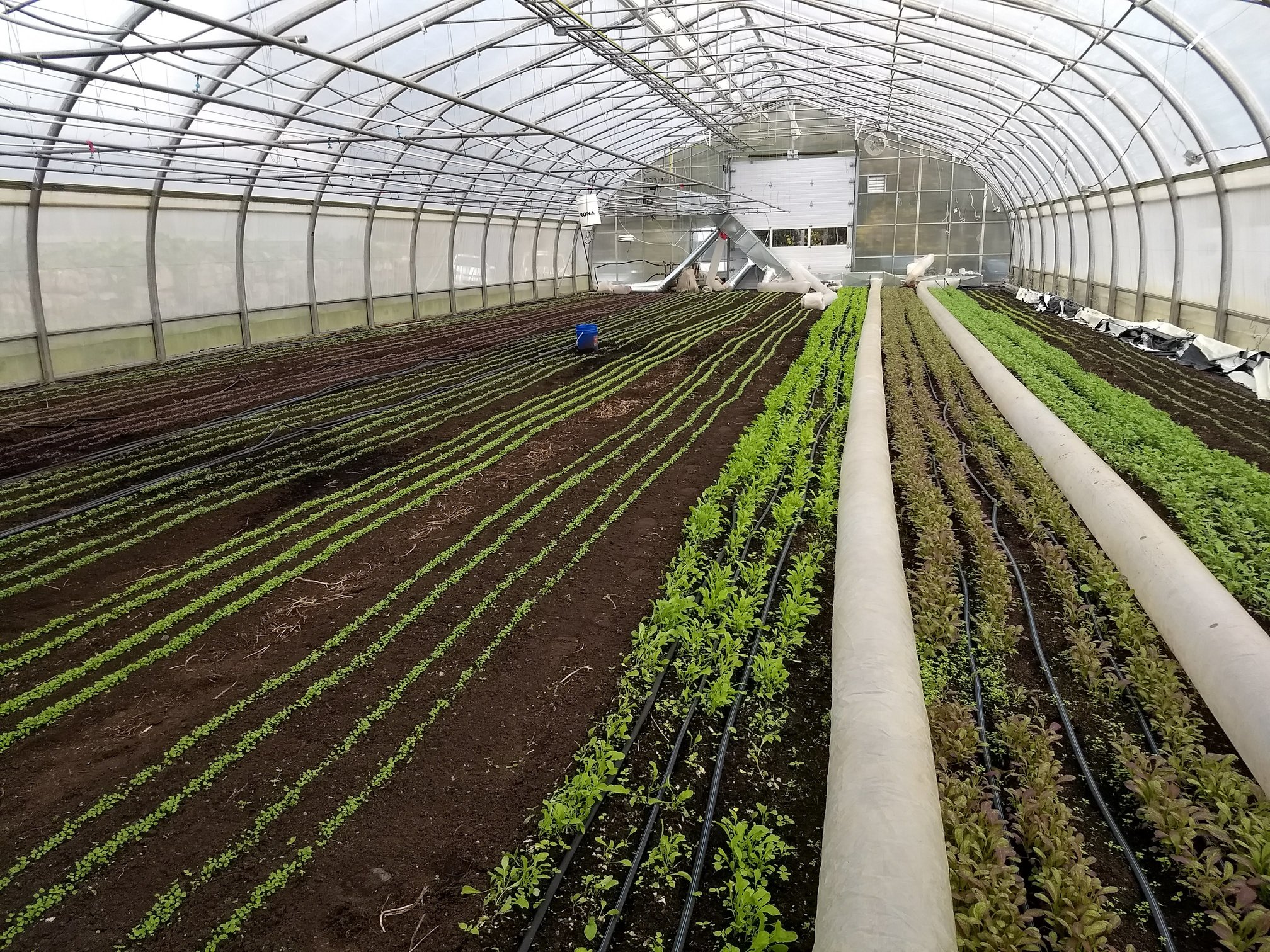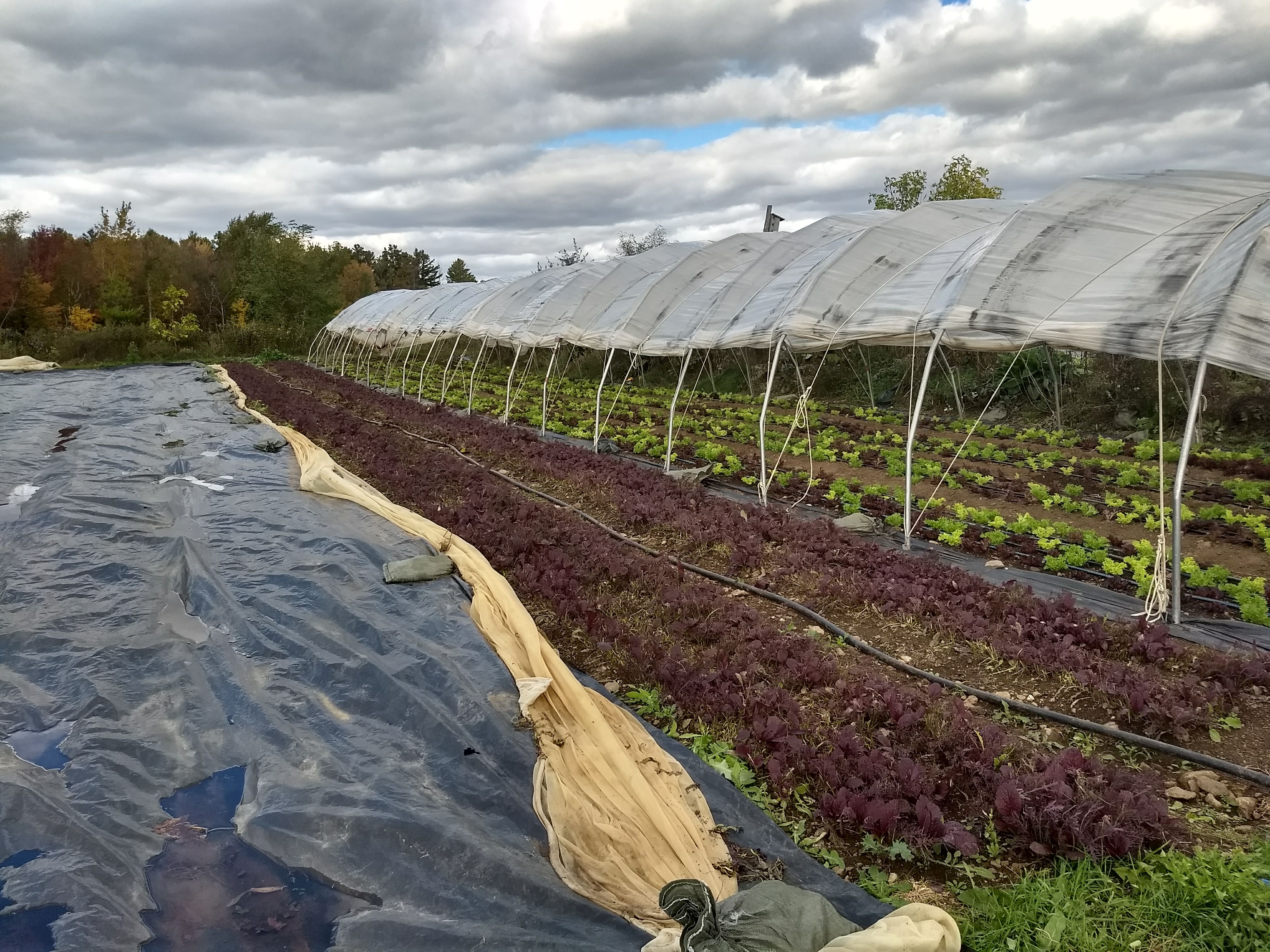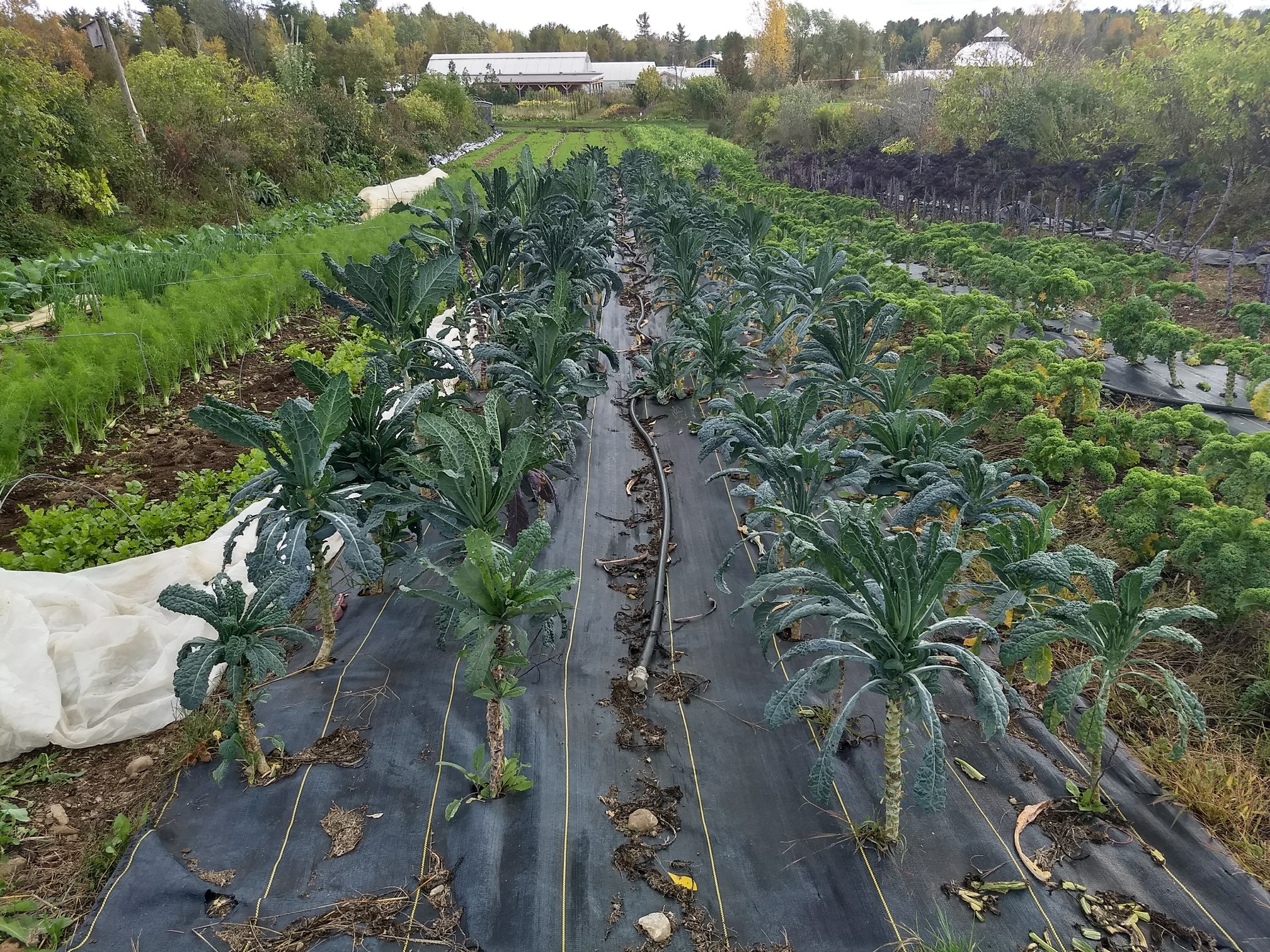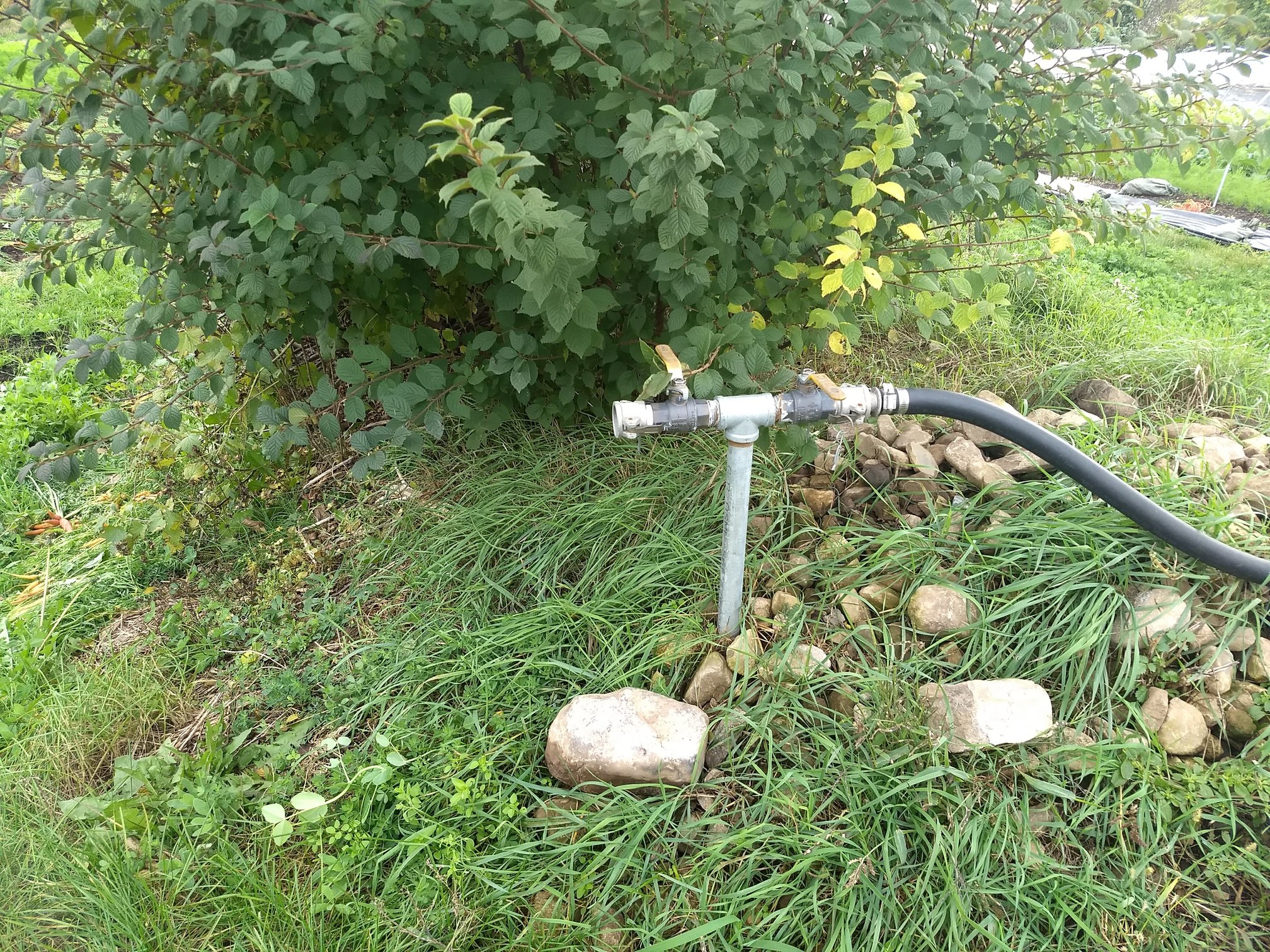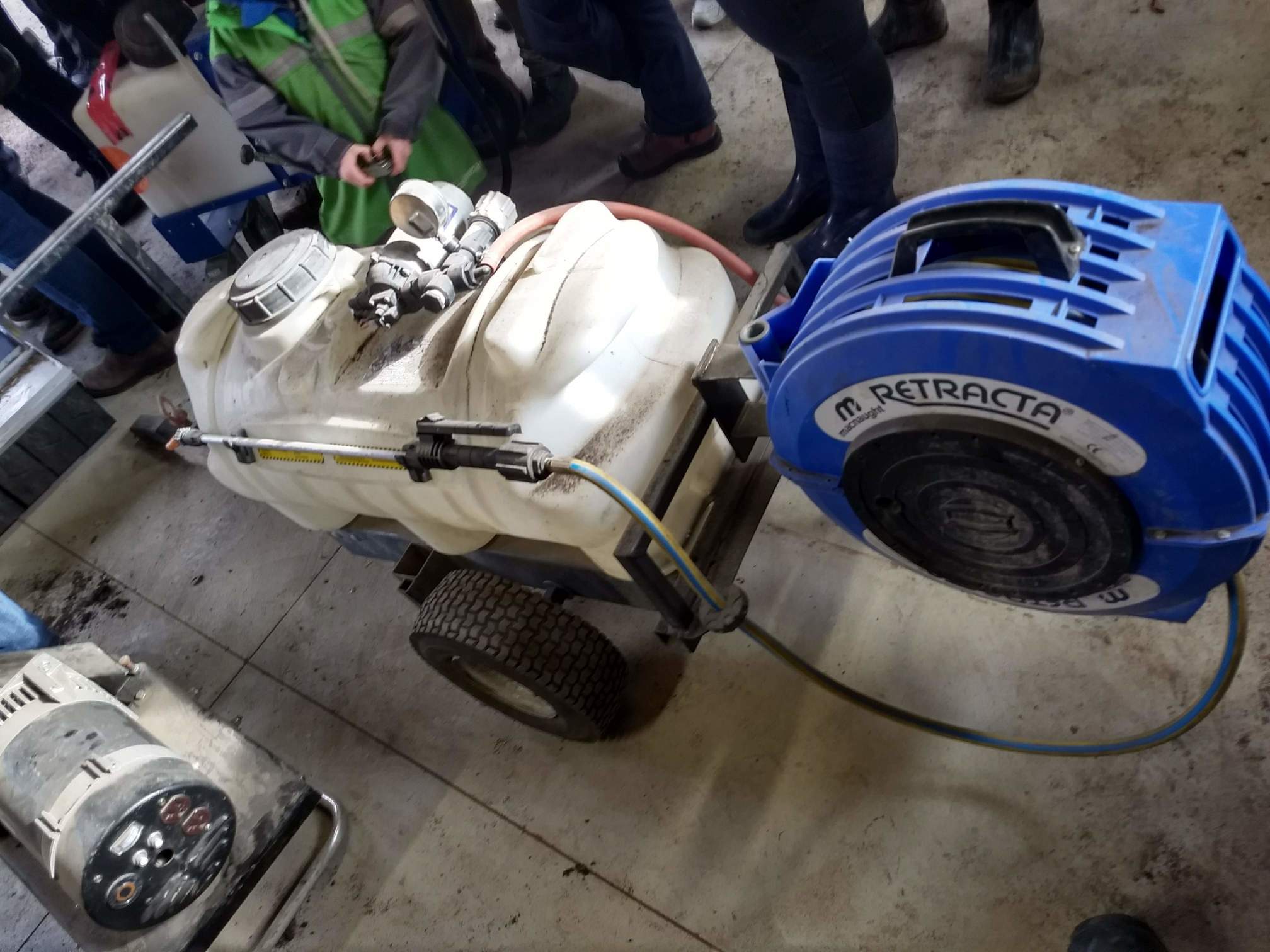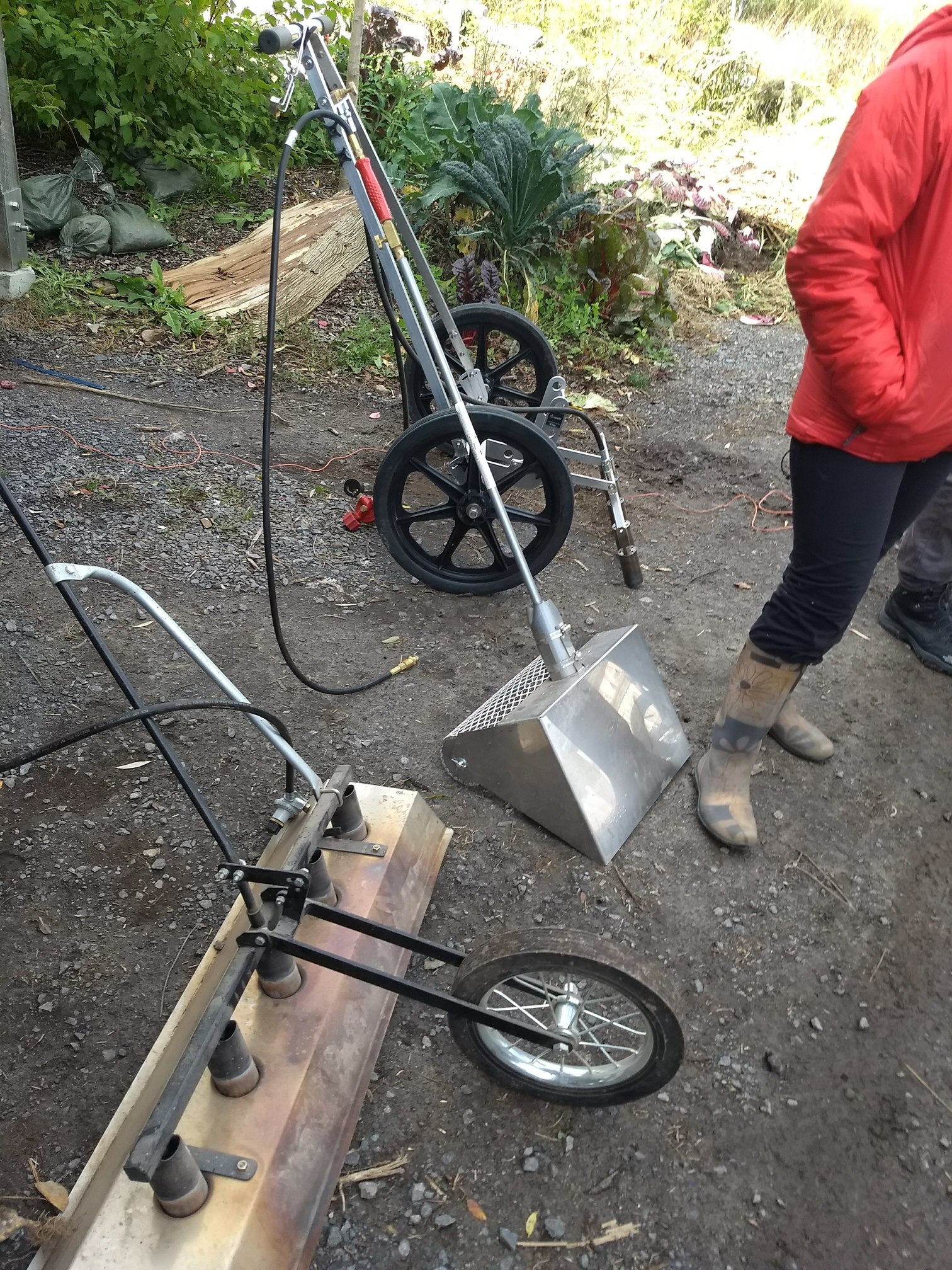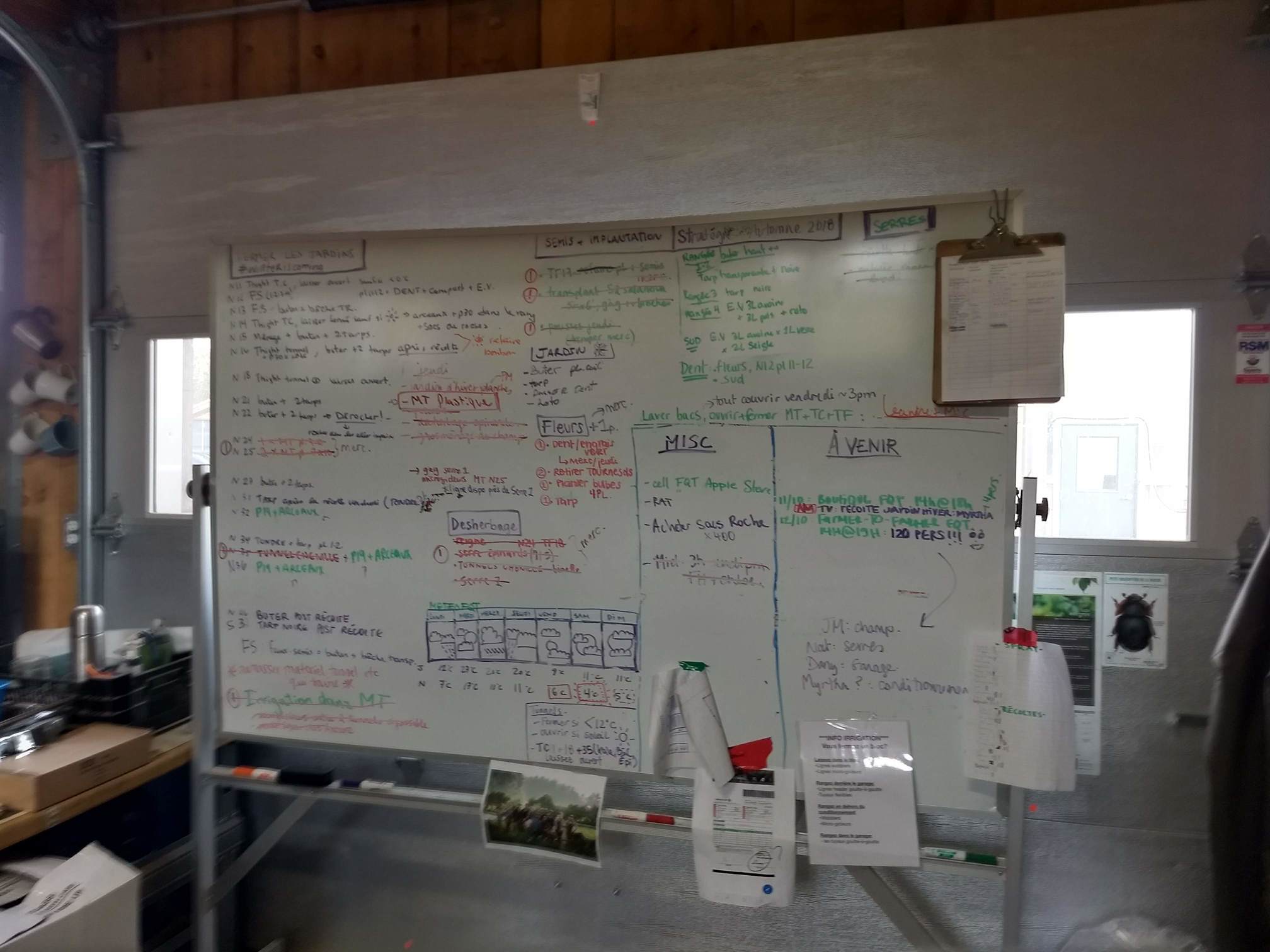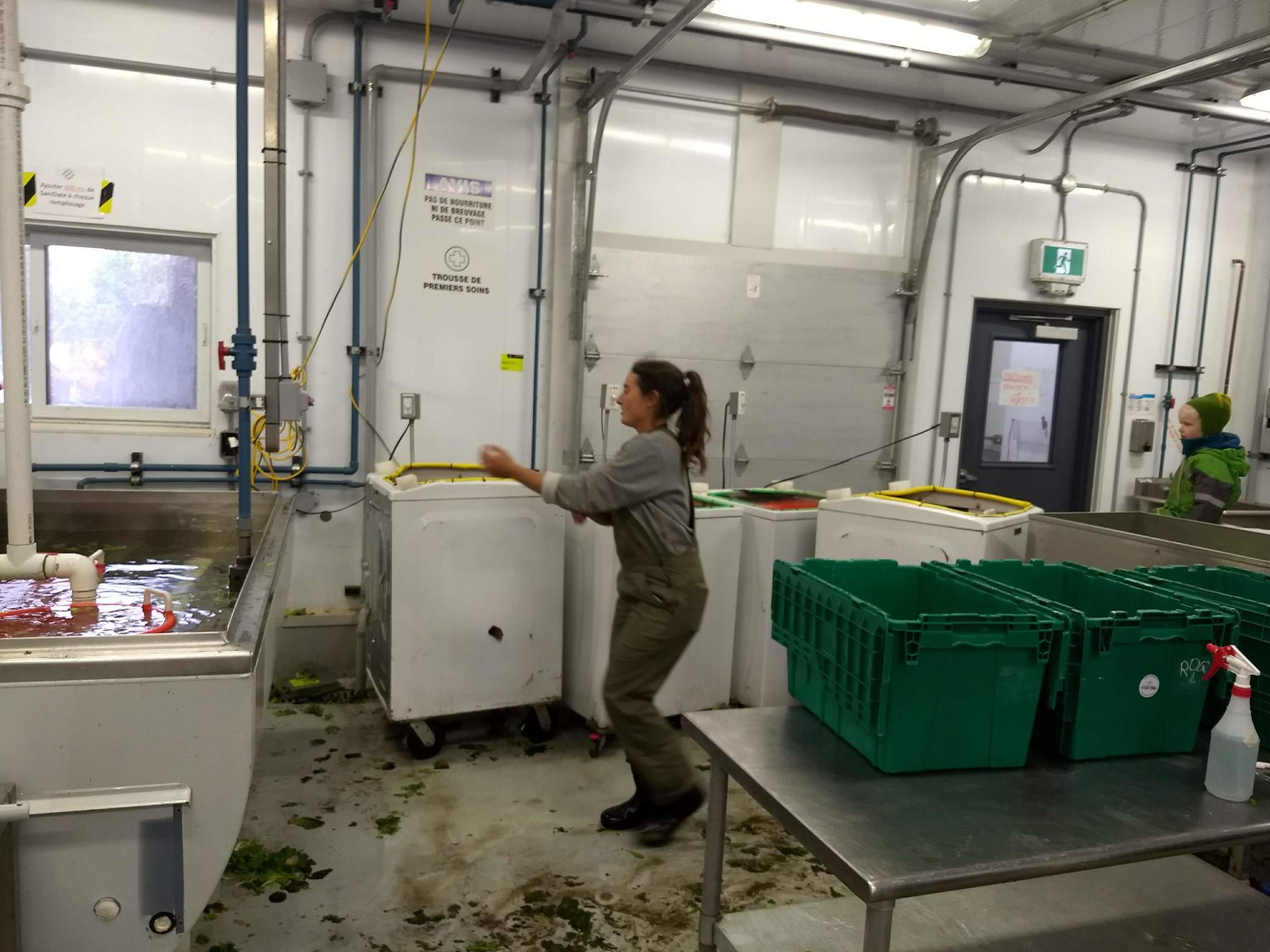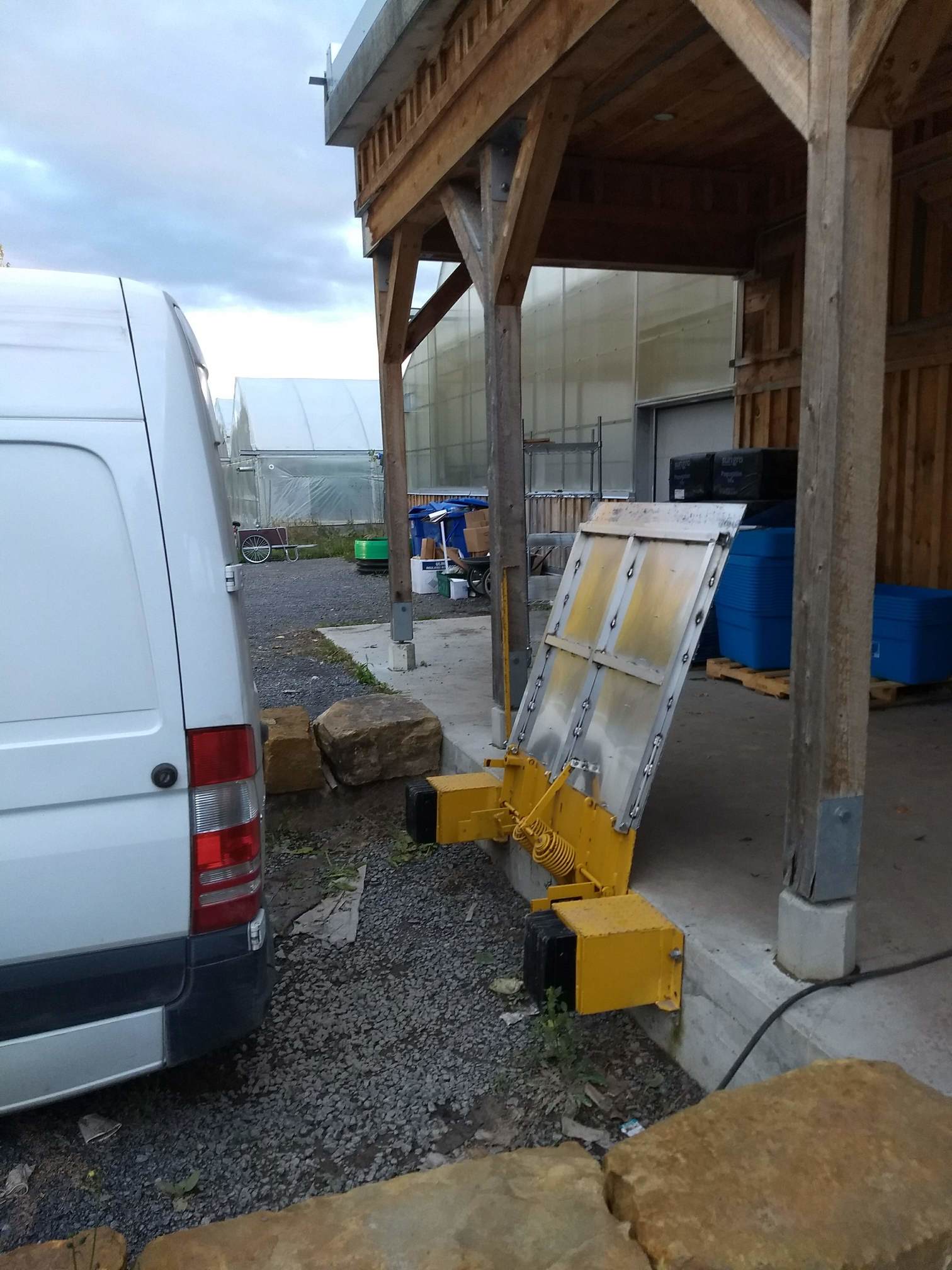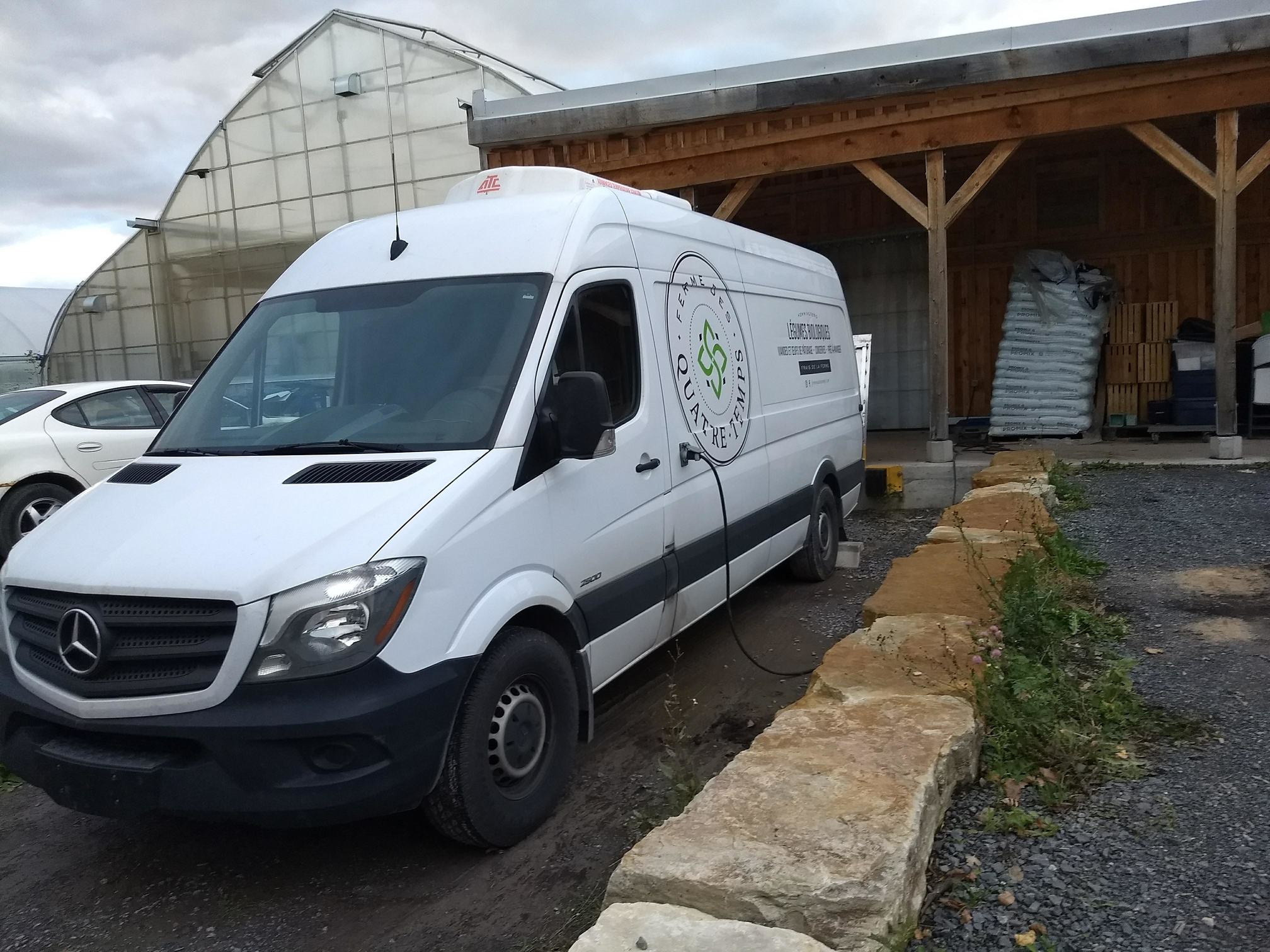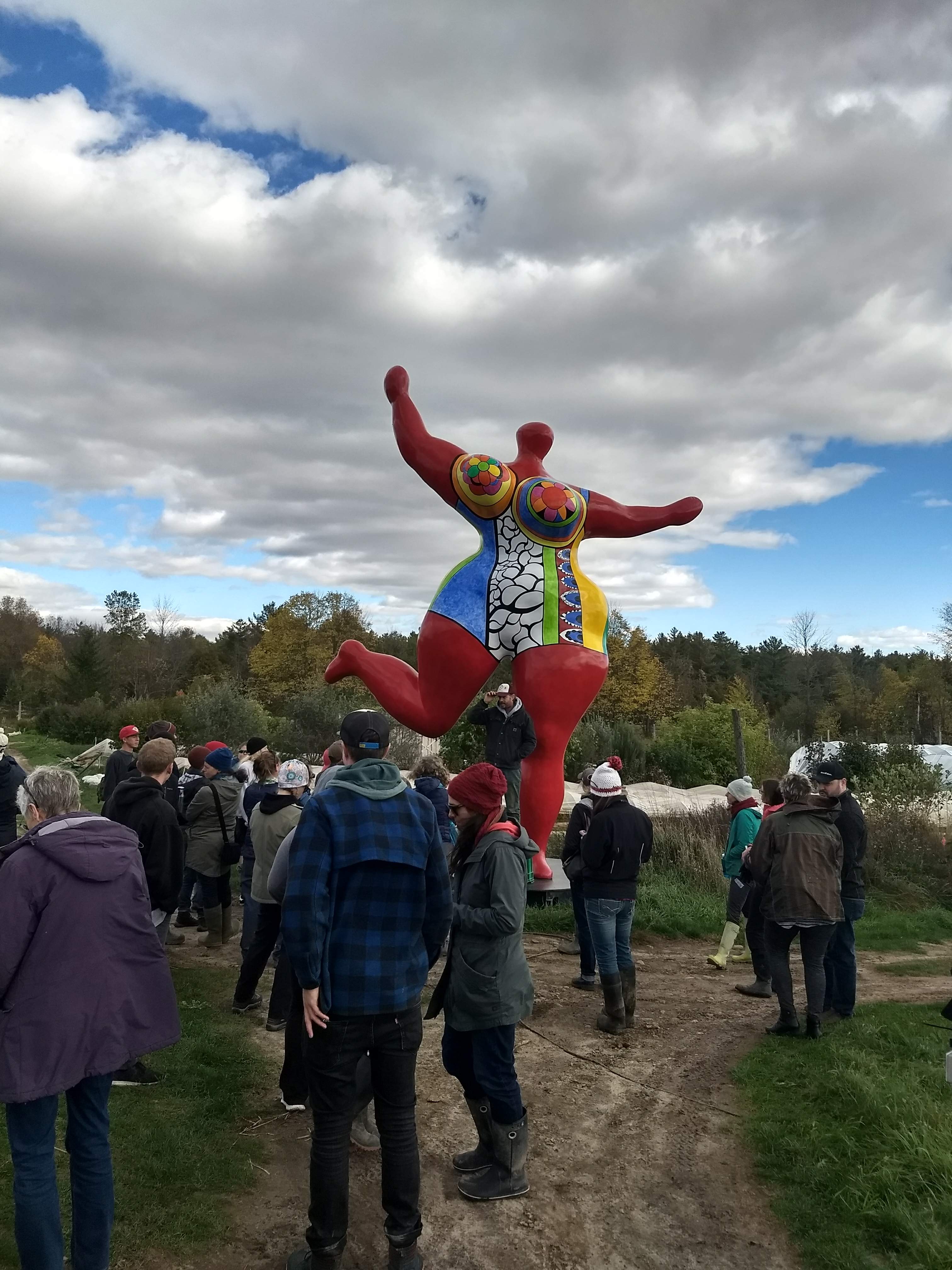 I love how this farm demonstrates many of the principles of the 5 Pillars. The fact of working for a millionaire owner who has heavily invested in the farm had meant that there are well-defined outcomes that JM and the team are aiming for (aka Pillar 1) … both in terms of specific sales targets and in terms of the inovative mission of the farm.  To reach these targets, careful planning has always been the foundation (Pillar 2)… from the design and layout of the farm, to the crop planning process, to the weekly team planning session. Finally (and what is most inspiring about visiting such a farm) solid production systems (Pillar 3) are well implemented (Most notably the weed control system, the harvest and post-harvest system, and the Information Flow system).
**Please note that all amazon links here are 'affiliate links' meaning that I get between 4 and 10% of the sales depending on the type of product. Of course, this does not affect which products I talk about in the blog…. it's just that if I'm going to put links anyways, I might as well generate some income while I'm at it!