I just love visiting farms! Each one is so unique and it is so interesting to observe how each person chooses to build their farm as a reflection of their interests, personalities, and vision.
While on the Olympic Peninsula in Washington State, I visited River Run Farm…. yet another fascinating example of thinking outside the box. River Run Farm is in fact two farms in one. Having started out as a partnership, the owners realised that their friendship was more important and decided to each run their separate but parallel farm businesses. The 2 farms operate on the same land, sharing equipment and infrastructure, but marketing separately and each managing their own production in separate designated fields on the farm.
During out stay, we were hosted by side of River Run Farm operated by Noah and his partner, Ana. I was really impressed with what Ana and Noah have been able to develop in just 5 years. Here are some highlights that stood out to me.
Weed free organic vegetable fields
The first thing that jumped out at me what that they really nailed the weed control in their fields. The fields are properly tilled before planting to eliminate grasses and perennial weeds so that crops are planted into nice clean fields. Next, crops are cultivated regularly using scale appropriate, horse drawn cultivator units including finger weeders and beet knives mounted on parallelograms. I also noticed that they were thoroughly composting their manure (from the horses and cows) in regularly turned windrows that we covered with landscape fabric. Great job River Run! 🙂 Next on the horizon at River Run is looking at how to do all this using reduced tillage and even organic no-till. I look forward to seeing where they take this given what great results they have achieved in just 5 years.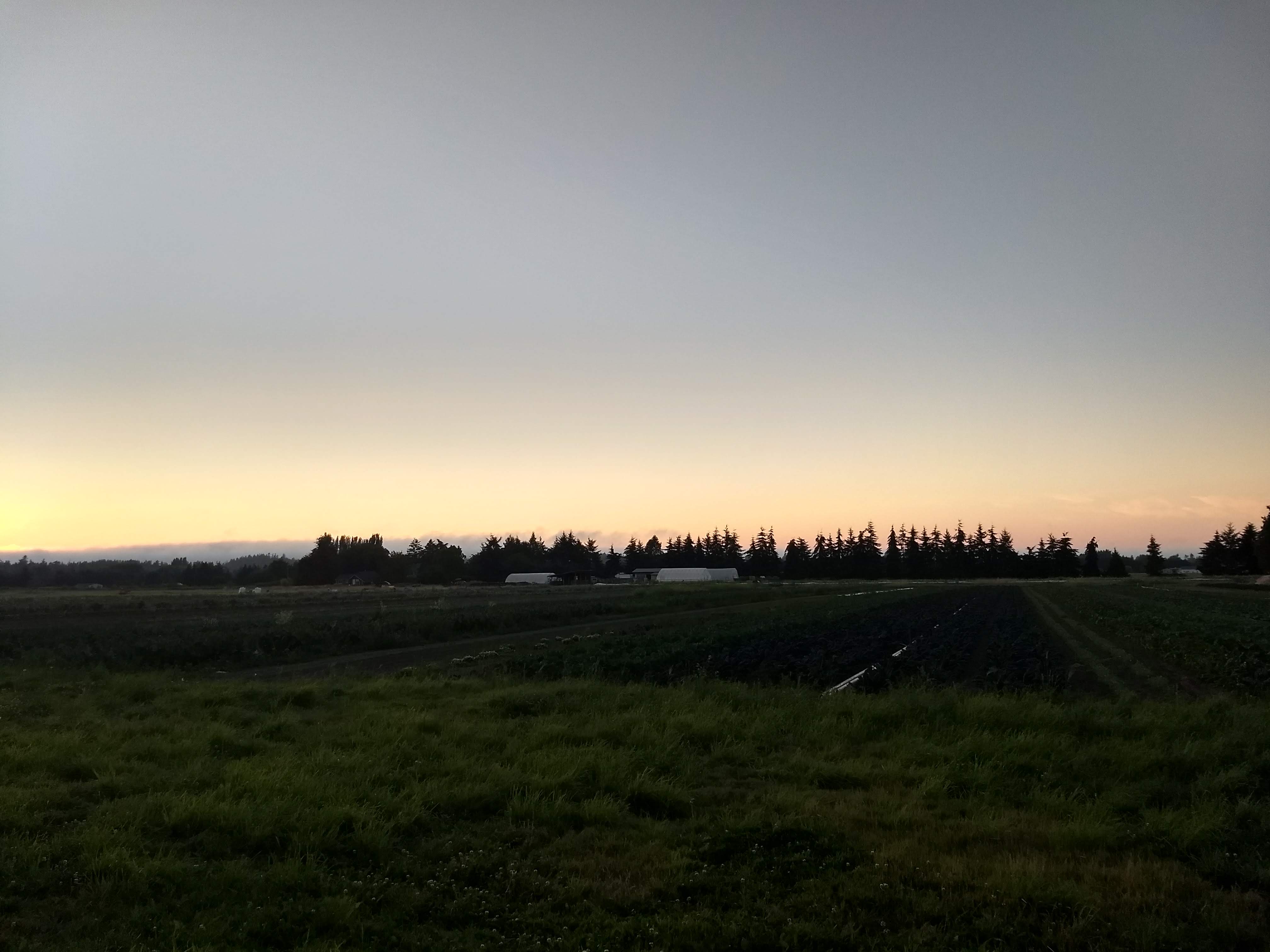 Amazing mid-summer lettuce production
Coming from Quebec, it was quite surprising to see what beautiful, lush, huge lettuces were being harvested in the height of summer…. one advantage of farming in a cool coastal climate. I really appreciate how Noah and Ana have chosen to focus on crops that are well adapted to their eco-zone.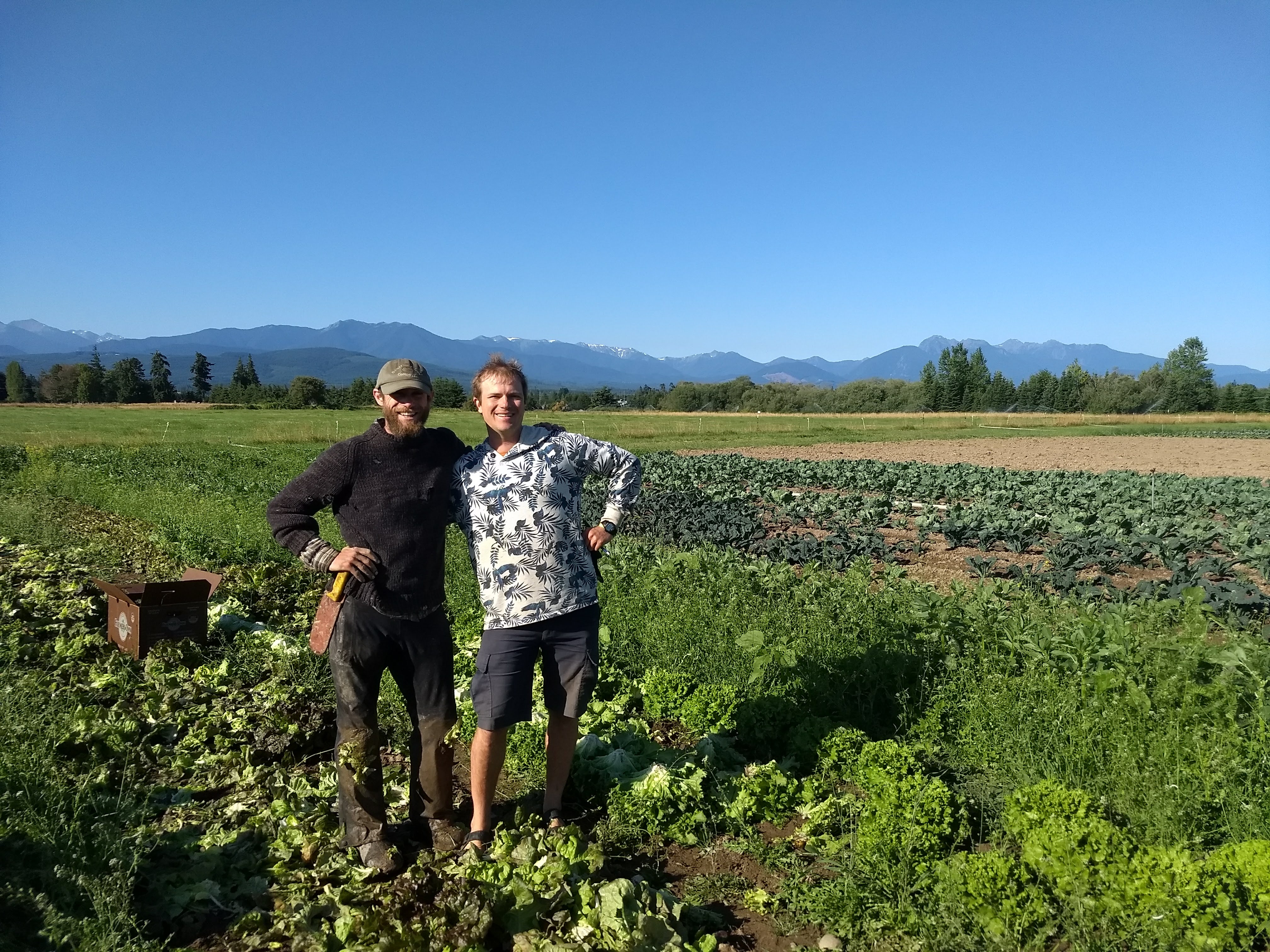 Noah and I (you can almost see those amazing lettuces)
Wow, talk about a beautiful place to farm!!
Chickling vetch green manure
As part of their commitment to excellence, Noah is working to integrate the systematic use of green manures and cover crops into their vegetable rotation. As part of this, he planted a trial plot this year testing out a dozen green manures to see what does best in his climate: Forage peas, Austrian field peas, hairy vetch, chickling vetch, sorghum Sudan grass (Sudex), barley, chickpeas, and lentils. All this to learn which green manures fit best in his system and which might be added to his current standard green manure mix of fava bean, oats, phasilis, and clover.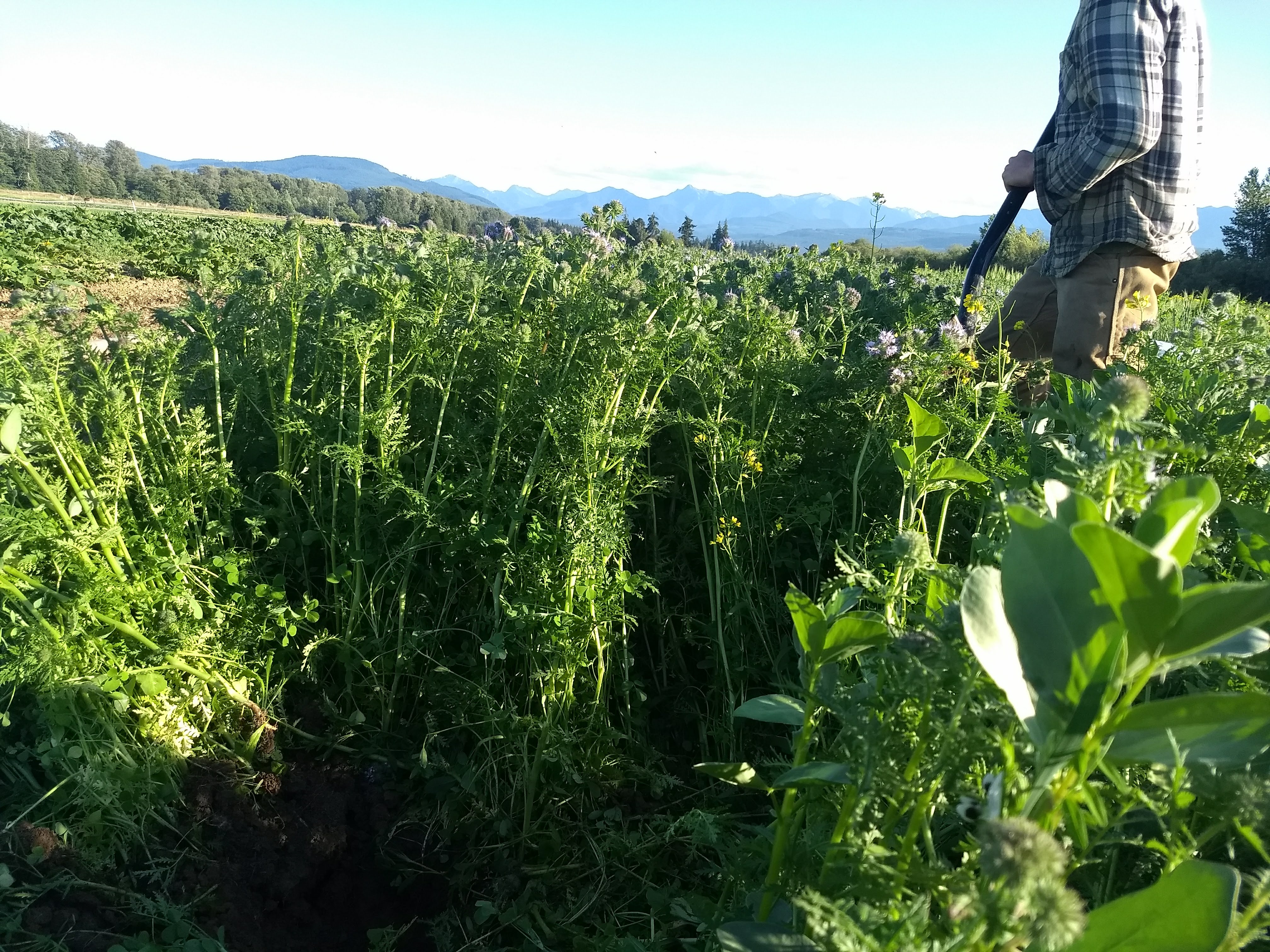 We went out and dug some soil profiles in the green manure test plots to take a look at the root development… and wow! The chickling vetch really stood out in terms of amount of active Rhizobium nodules and root mass. I was particularly interested to note that it seems to have both a sturdy tap root AND a good amount of fibrous roots as well… Tap root to penetrate the soil, fibrous roots to stabilise the soil structure and feed the soil microorganisms with plenty of root exudates.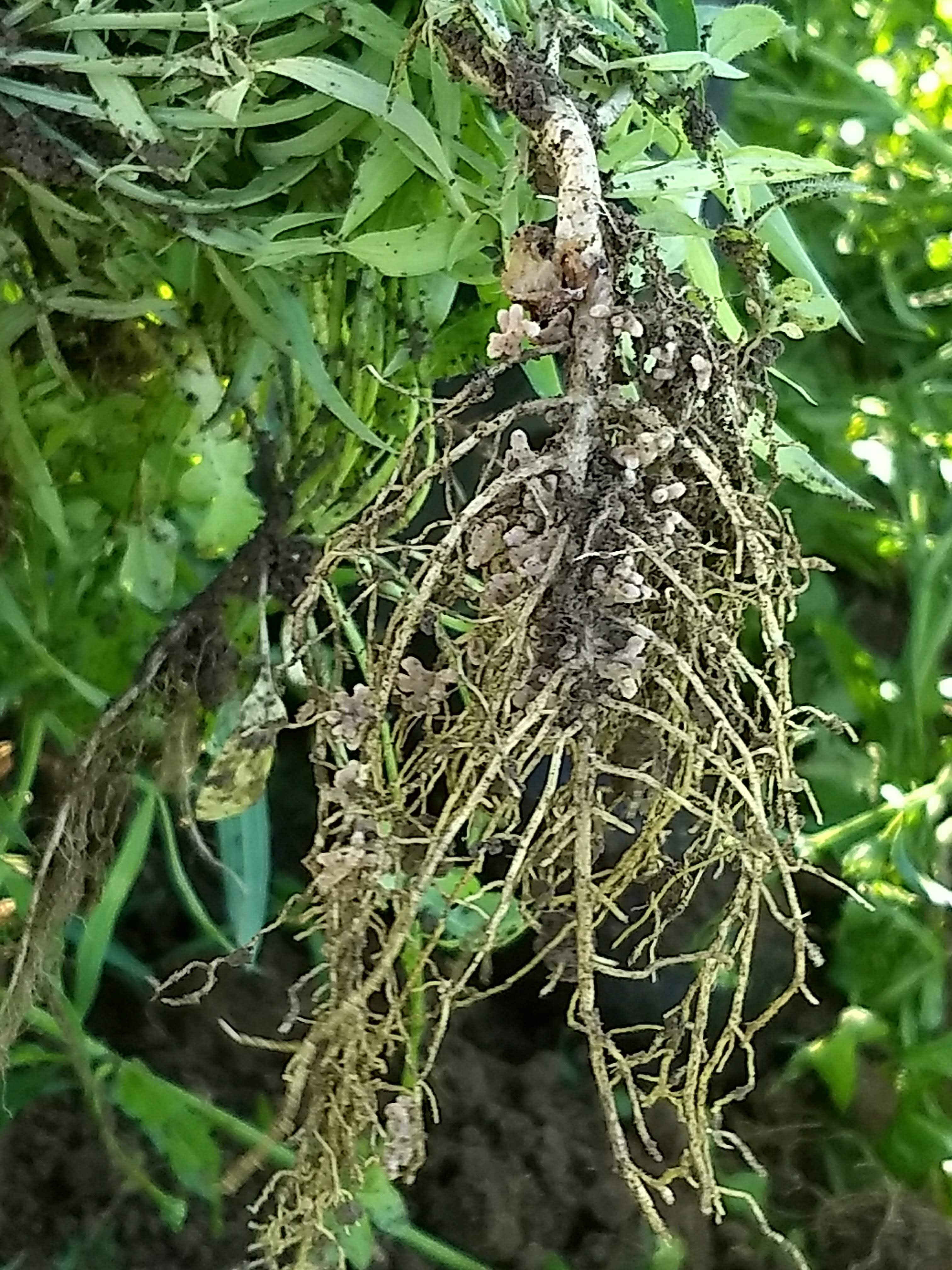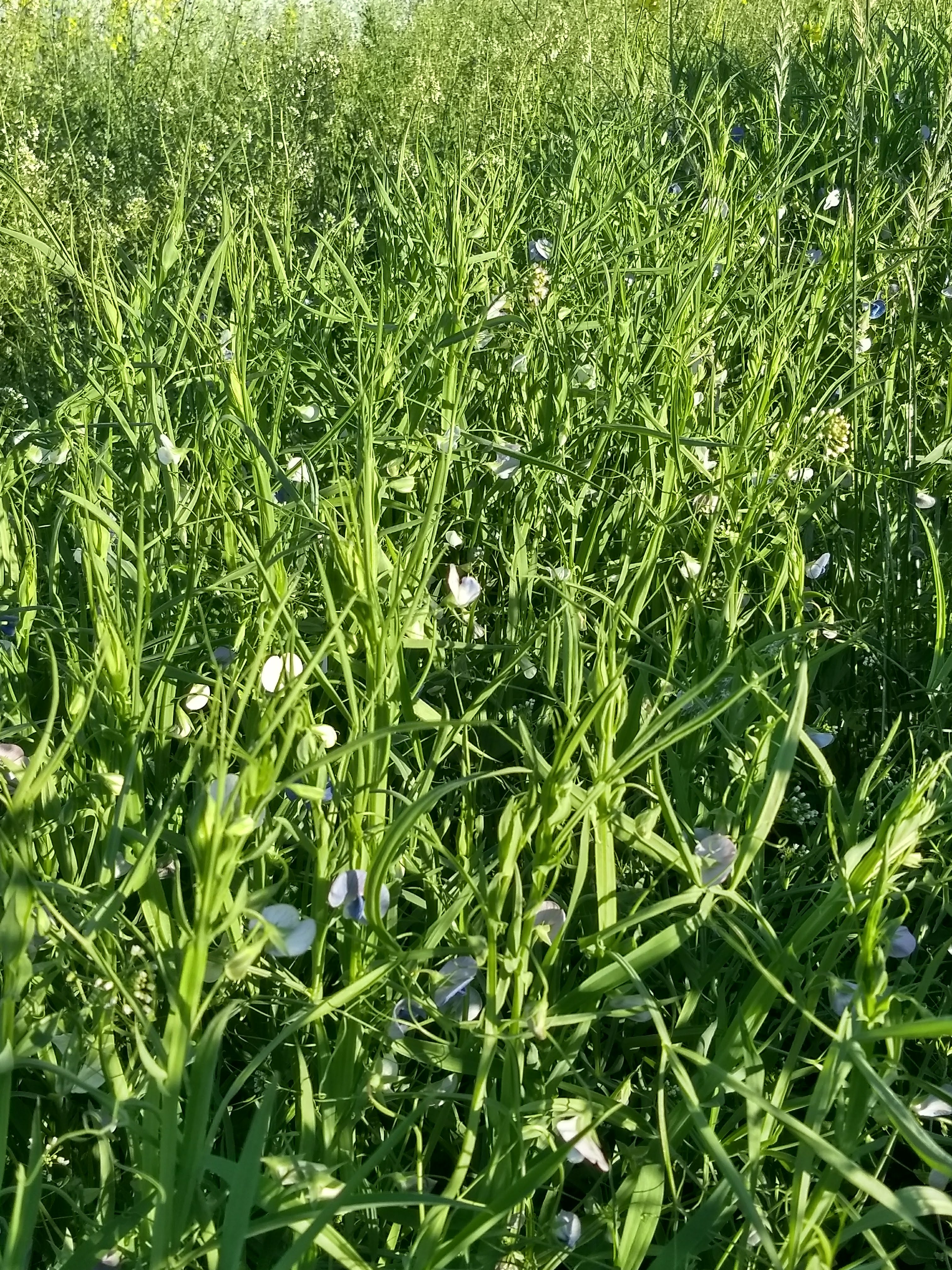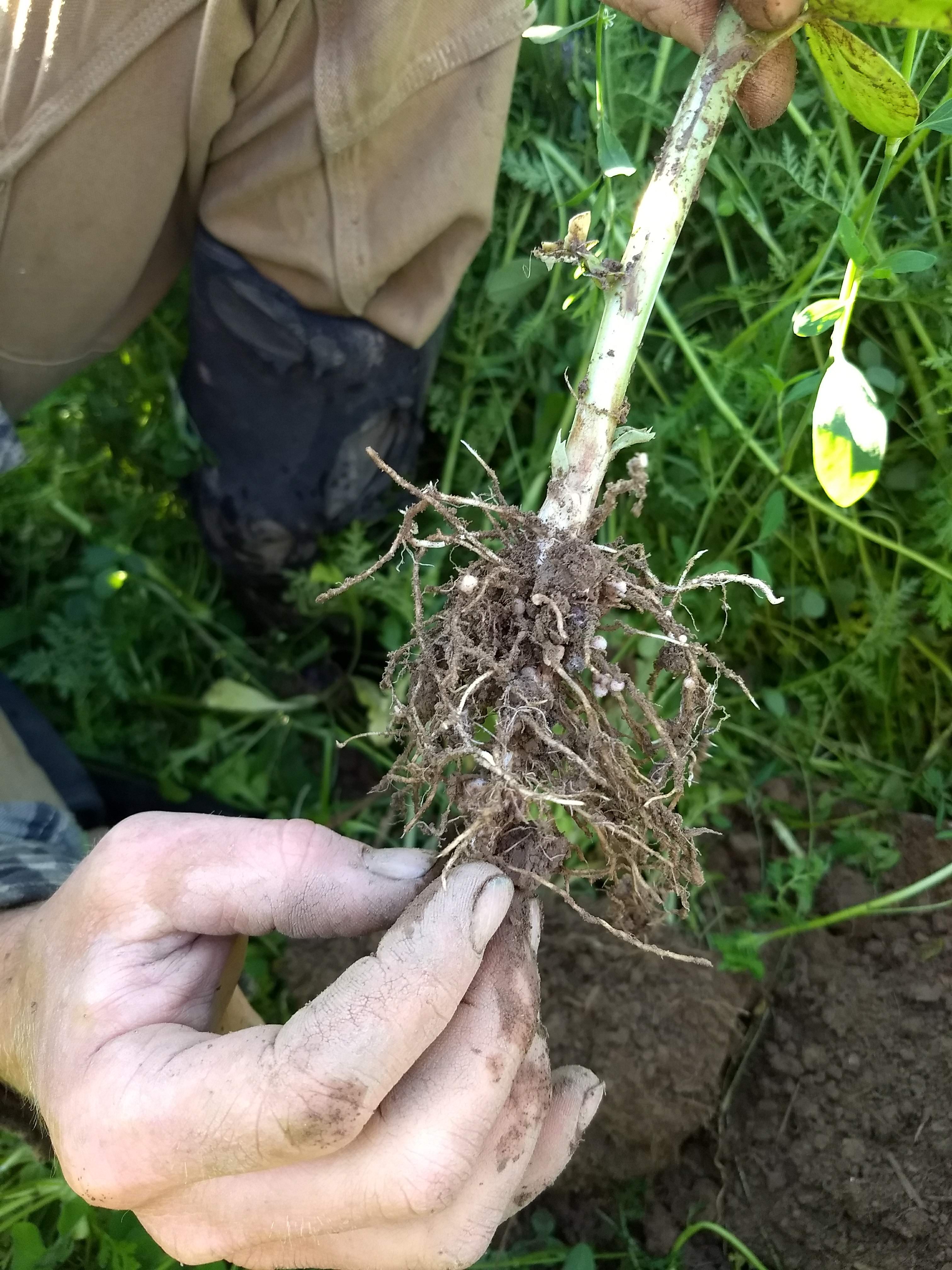 How are you using green manures on your farm? Have you seeded your fall green manures yet? What are the best systems you have found integrate the use of green manures systematically in your vegetable crop rotation?
Live long and prosper!   ?